TESTIMONIALS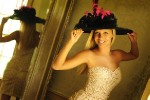 Susan and Katie P. (Mom & Senior)
Craig Paul Studio has been wonderful to work with. Craig has taken the pictures and done the calendar for Assumption Dance Team for the last 2 years. I can't tell you how many people love the calendar. The photographs that Craig takes aren't just good they are great. He has also taken Katie's senior pictures which turned out beautiful. I would highly recommend Craig Paul Studio for any pictures that one needs taken. I am just sorry we didn't start having her picture taken by Craig until she was in high school. I would have loved to have had him taken pictures of her when she was growing up. Thanks Craig, Susan & Katie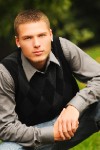 Amy G. (Senior & Family)
Craig Paul Studio was a very special experience for our family. We had our son's senior pictures taken as well as a family picture. The outcome was breathtaking. The quality of work along with the time and energy spent in dealing with me and my family was amazing. Craig and Winnie are very wonderful people and I would recommend them to any of my closest friends. Well done Craig Paul Studio!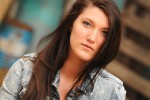 Sheri W. (Mom)
This is our second daughter to have Senior Pictures taken by Craig. The quality is excellent and he was amazing with our daughters. He took his time with them and looked for their personalities and matched it to where he took their pictures. It was an amazing experience both times and we look forward to having him take our family portrait as well!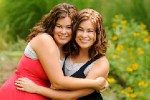 Kayla (& Kari) L.
I had a fantastic experience getting my senior pictures done at Craig Paul studio! The staff is amazing, there was no doubt in my mind that they were doing their very best to make sure I got the exact experience, and pictures that I wanted. The pictures turned out gorgeous, and the deals and free gifts they offered meant I got even more of them! I would recommend Craig Paul Studio to everyone for anything from senior pictures, family photos, weddings, and more!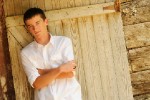 Roger B. (Dad)
We searched for a photographer who would cater to my son's individual interests and we [were] exceptionally pleased with the results. The photo session was stress free and the backgrounds that were used were amazing. The rustic feel of the backdrops for the outdoor photos gave an incredible ambiance. It was [a] perfect "no fuss" approach which works perfectly for your senior son. The selection of products offer[ed] is endless.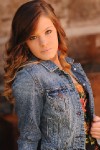 Myra H.
Working with Craig Paul Studios was easily the best experince ever, not only was I welcomed by a kind and geniune staff, but because they know what they're doing my pictures looked amazing! I couldn't have asked for anything better. It was an incredibly professional experience and the best part was that Craig knew what would look good, yet always made me feel comfortable. The staff and the photos I now have forever are just spectacular, HIGHEST recommendation if you want perfect pictures and an amazing experience, especially for seniors and those juniors who want to be a student rep!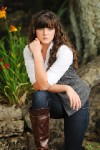 Meredith E.
I had the most amazing experience working with Criag Paul Studios for my senior pictures. I had a blast shooting with them. The photos are gorgeous and the quality is absolutely phenomenal! Craig successfully captures who YOU are in the photos. I would recommend this studio to anyone who's looking to have beautiful, professional photos taken for everything from senior and family photos to weddings.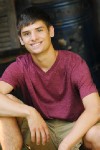 Peter H.
I can't say enough good about Craig Paul and all of his staff! They have been so great throughout my whole senior picture process and have worked SO hard to to accommodate all my needs. Not to mention how generous they have been with their time and the many free products they have thrown in. I can not recommend Craig Paul Studios enough!!! You can't go wrong by going there! God has blessed him with a great business and ministry!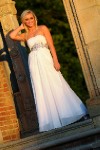 Kim F. (Mom)
We thoroughly enjoyed working with Craig Paul Studio for senior pictures!! Craig has a gift for putting together the perfect background and props for amazing pictures. The artwork and design truly differentiate Craig Paul Studio pictures from all others and we love the finished product. Craig and his wife Winnie gave us great service and we thank them for an outstanding experience!!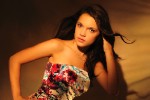 Christine B.
My experience at Craig Paul Studio was definitely something I will remember for years to come! This business truly makes you feel like they are apart of their lovely family. My pictures were wonderful and I get comments all the time about how professional they look! Anyone who comes to Craig Paul will get amazing service and will be more than satisfied with the product. Thank you Craig Paul so much!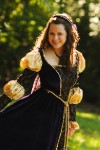 Aria W.
When I arrived at the studio, I was immediately welcomed by friendly staff and made to feel comfortable. My pictures were taken in an elegant setting, both indoor and out, and my family and I will enjoy them for years to come! Craig and the rest of the staff are wonderful and talented! Thanks Craig Paul!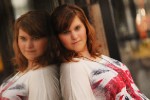 Bekah A.
There is so much to say about how wonderful Craig Paul Studios is! They are a great family business that truly makes you feel that you are part of the family! The pictures are so BEAUTIFUL! The stuido it a site to see just in its own. I love the fact that they are open and don't fear to share the gospel with every person who walks through their door! I honestly can't even imagine going anywhere else for pictures ever! I could just go on forever about how great they are and how professional they are! I highly, highly, HIGHLY recomend Craig Paul Studios!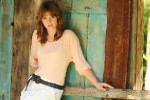 Hannah O.
My time here at Craig Paul Studio was absolutely phenomenal! When it came time to shoot pictures, Craig made it super fun, and I had a blast. Later on, as I returned to order pictures, all of the other workers were very friendly, I didn't feel rushed at all, and nobody was pushy. The hardest part of the whole experience was deciding what photos to keep, I didn't want to say goodbye to any of them! I would recommend Craig Paul for anybody, in fact, we liked it here so much my mom is planning a session for the rest of my family!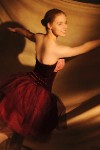 Taylor Jordan B.
My experience at Craig Paul Studio was positively incredible. Despite having my photo shoot during one of the hottest days of the summer, Craig was able to both hold an interesting conversation and produce positively lovely indoor and outdoor shots. In addition, his wife, Winnie, was an absolute joy to work with, as she was very charismatic and had an incredible artistic flair. If I ever need another professional photo taken, I will most definitely go back to Craig Paul Studio, as I enjoyed every moment there!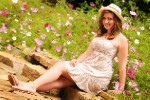 Madison T.
I got my pictures taken here and they turned out to be amazing! There are great places here to take pictures, beautiful scenery, and Craig did a great job. He is very gifted and everyone who works there is super nice and friendly. Overall, a great experience!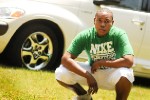 Robert M.
Having my pictures taken at Craig Paul Studio was amazing to me. I felt at ease the entire time while being photographed. I would recommend Craig Paul to all of my friends and family. The pictures turned out great and better than any other photographer that I have been before.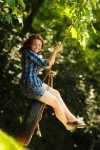 Christina A.
All I can say is wow!!! I went and saw my senior portraits today and they all looked great. Craig did an excellent job. I am so impressed. Everyone was so nice and professional. Anyone wanting pictures done should go to Craig Paul studio to get their pictures taken. I am so glad I did.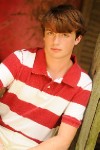 Josh S.
Craig Paul is amazing! Such a friendly environment! It's a friendly place, and the pictures are great too! Best pictures I've ever had! I loved the experience!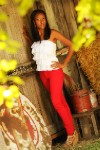 Lyrie B.
My experience at Craig Paul Studio was definitely something I will remember for years to come! This business truly makes you feel like they are apart of their lovely family. My pictures were wonderful and I get comments all the time about how professional they look! Anyone who comes to Craig Paul will get amazing service and will be more than satisfied with the product. Thank you Craig Paul so much!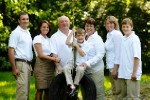 Carla G.
Craig Paul Studio was amazing! From taking the photos of my family and capturing each individual's personality, to helping me select the special photos that will hang in my home for years to come! The personal attention each step of the way meant the world to me.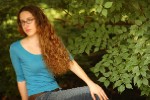 Elizabeth C.
I got my senior pictures taken here back in 2005 but lost all of the prints a few months later. I recently found one of the pictures and loved it so much that I knew I had to get more copies. After setting up an appointment to review the 7-year-old pictures, I decided to order some new prints. It was great that they still had my file and that everything was as well done as I remember. I'll definitely be recommending Craig Paul Studio to my family members who are getting ready to enter their senior year of high school and to all of my friends who are getting to the marrying age.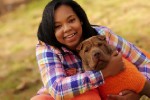 China D.
Thanks to Craig Paul the best photographer ever! My pictures were great. It's my senior year highlights!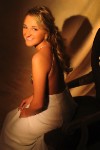 Jordyn B.
Craig Paul is so much fun! I got to be myself and chose different positions and was very pleased with the outcome! Everyone needs to go to Craig Paul to get their pictures done! Thank you so much for everything!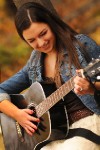 Jessica H.
Words cannot express how thankful I am for having the Craig Paul Studio do my senior pictures! Craig, Winnie and the staff are all so wonderful to me and they have made me feel so welcome. They're also willing to spend a lot of personal hours with you just for you to be satisfied with everything! I had a wide variety of settings to choose from on top of many pictures and angles that were taken. I feel very cared for being a customer at Craig Paul Studio, and I'm so lucky that I can trust them for something so important to me at this time in my life. You WILL be taken care of if you choose to go here. Thank you everyone at Craig Paul!!!
Christian N. (mom)
Our experience at Craig Paul Studio was great. At first, my seventeen year old son was not interested in getting his pictures taken, but Craig was excellent at making him comfortable, and he ended up having a great time. Craig took so many beautiful pictures that it made it very difficult to choose our favorites. His wife was extremely patient and helpful in helping us narrow down our selections. I would strongly recommend them to anyone looking for a professional photographer, and I would definitely use them again!
Dave & Steph
This was our second time having CraigPaul Studios do our family portraits! We are absolutely 100% happy with our experience with them. They were patient with our son during his battle to want to be in pictures and was able to connect with our kids really well! We recommend you using CraigPaul Studios for all your portrait needs. They were able to get us in quickly due to my husband deploying and they offer military discounts!